Senco Gold Ltd. Partners With Flipkart; To Sell Jewellery Online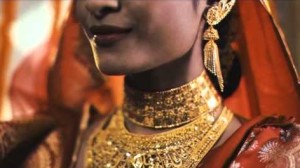 08 April 2016, India :
One of India's finest jewellers Senco Gold & Diamonds has tied up with etailer Flipkart to sell a wide variety of light-weight, gold and diamond jewellery priced between Rs 7,000 and Rs 1,50,000.
"Gradually, customers are getting more acquainted to online shopping. Ecommerce sites have made it easier for shoppers to select from the varieties available," said Suvankar Sen, executive director of Senco Gold & Diamonds. "Customers have the preference to shop from anywhere and need not visit the store physically to purchase the product of their choice. Hence, we took the decision of joining hands with Flipkart to reach out to all the segment of customers."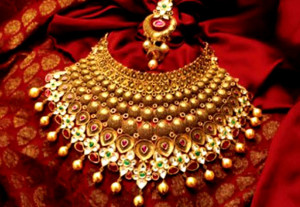 Premjit Sengupta, chief marketing officer at Senco, said, "Tying up with etailers like Flipkart not only provides us with a virtual showroom, which is almost equivalent to another store for us, but also help us reach consumers in places where we don't have a store."
Rishi Vasudev, vice-president for fashion at Flipkart,
said,"With Indians increasingly browsing and shopping for precious jewellery online, this has emerged as one of the fastest growing category on Flipkart. This exclusive partnership with Senco Gold & Diamonds will offer shoppers a wider portfolio of well-crafted jewellery to shop from. Known for purity, intricate designs and craftsmanship, we are confident that this range from Senco will be a hit among customers."

Source : ET
Image : Senco
Whatsapp's Encryption Move Might Make It An Illegal App India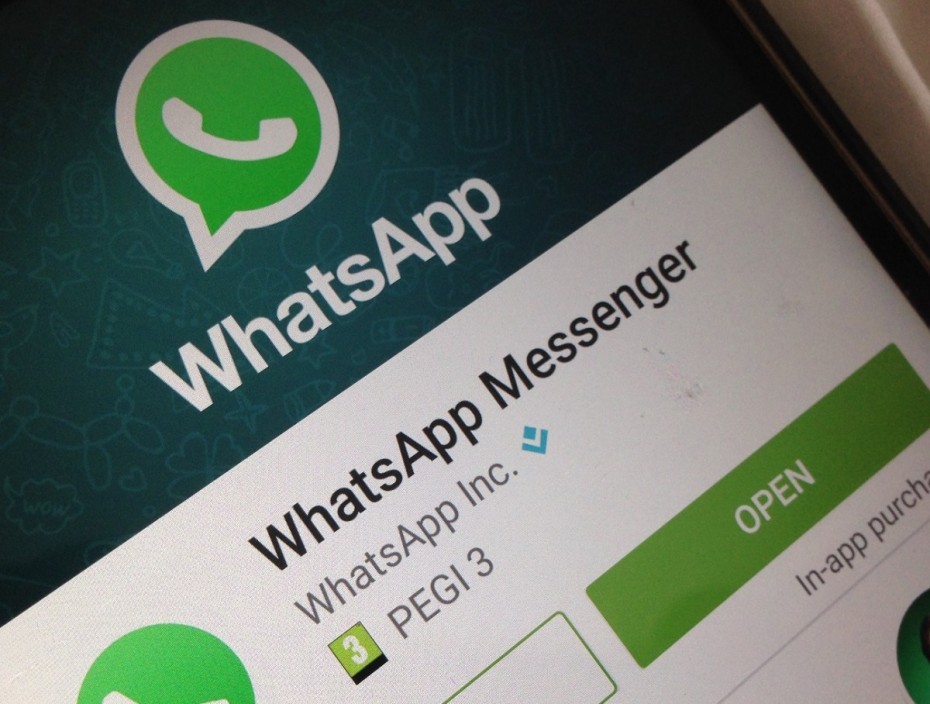 8 April, 2016, New Delhi: Following the trail of FBI and Apple's encryption case, Whatsapp made an announcement recently that it will encrypt chats and calls of its one billion customers across the globe. This move of the messaging app might make it an illegal application in India.
In India, according to the 2007 rule issued by the Department of Telecommunication, private companies can use encryption upto 40-bits and if they want to go beyond the set limit, they need to seek permission from the government. In case of Whatsapp, it encrypts the messages using a 256-bit key which is way higher than the set limit.
Brain Acton and Jan Koum, Founders, Whatsapp jointly said, "No one can see inside that message. Not cybercriminals. Not hackers. Not oppressive regimes. Not even us. End-to-end encryption helps make communication via WhatsApp private – sort of like a face-to-face conversation."
To seek the permission from the Indian government for using higher keys, the party needs to submit the decryption keys to the government. WhatsApp says it doesn't have the capability because the encryption has been implemented without WhatsApp possessing these keys and even it can't check what users are communicating over its platform.
However, till now, the government has not made any statement over the Whatsapp's decision but might take some action later, if the officials want.
Also Read-
Whatsapp To Encrypt All Its Users' Communication
Till Now, $2.3 Billion Has Been Taken Away By Fraudsters By Tricking Company's Staff
Till Now, $2.3 Billion Has Been Taken Away By Fraudsters By Tricking Company's Staff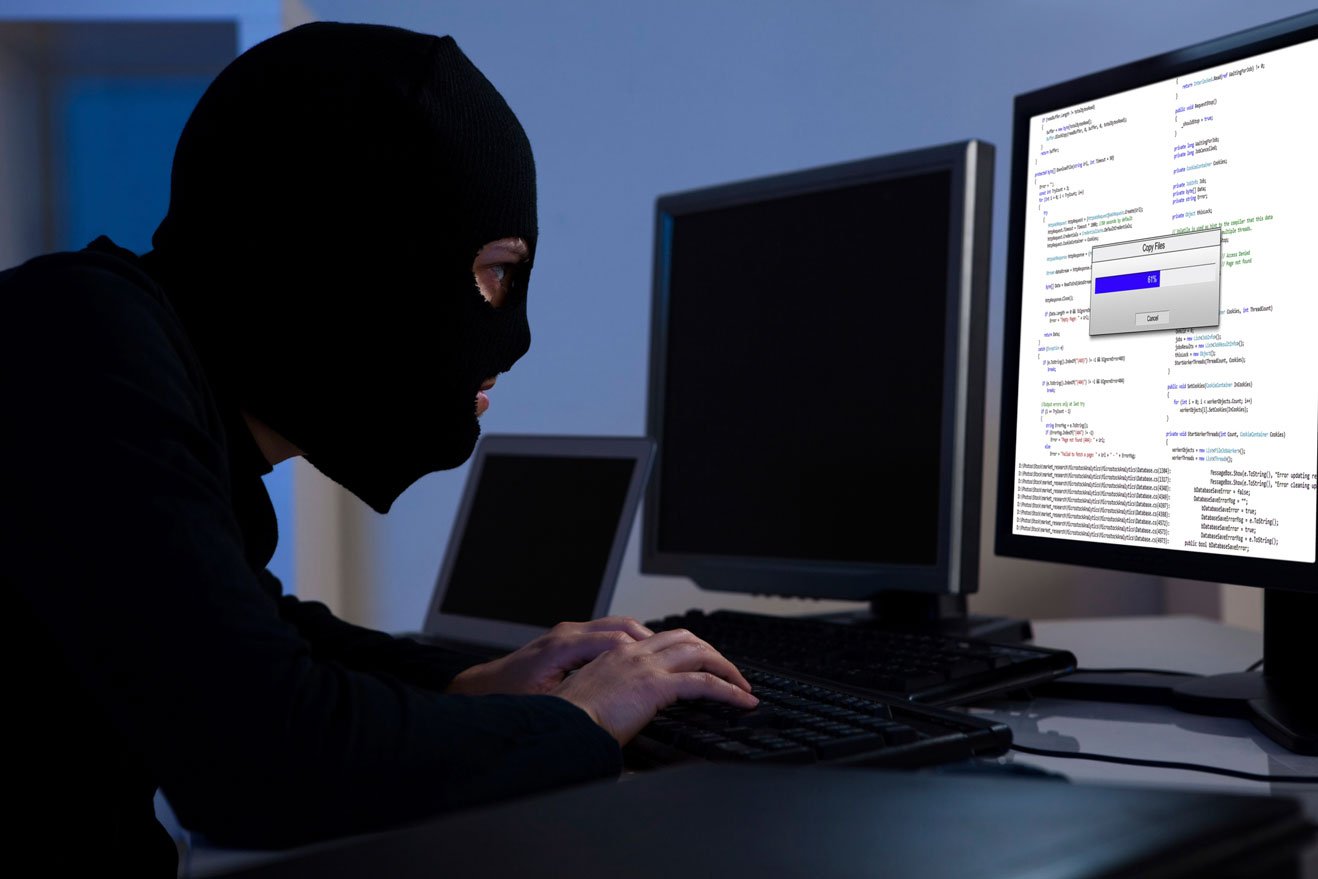 8 April, 2016, USA: Technology is advancing and so does the modes of crime, in today's world when technology claims that its security cannot be breached, here comes the crime which put a big question mark on the claims. According to the US Federal Bureau of Investigation's report, businesses have lost billions of dollars to fast-growing scams where fraudsters impersonate company executives in emails that order staff to transfer to accounts controlled by criminals.
In cybercrime world such crimes are marked with a terminology called 'business email compromise' and till now, these scams have generated losses of around US $2.3 million (October 2013 to February 2016). The cases involved some 17,642 businesses of all sizes scattered across at least 79 countries, according to the FBI alert posted on the website of the agency's Phoenix bureau.
Despite of continuous warning by law enforcement and cyber security experts, fraudsters still managed to pull a perfect business email compromise by tricking the company. Cyber security experts say they expect losses to grow as the high profits will attract more criminals. "It's a low-risk, high-reward crime. It's going to continue to get worse before it gets better," said Tom Brown, a former federal prosecutor in Manhattan.
Image- independentnig.com
Also Read-
Now Doordarshan Enters Into The World Of Smartphone; Will Offer DD Channels Without Internet
Tesla Model 3 Zooms The Market; Orders Hit The $3 Billion Mark
The post Till Now, $2.3 Billion Has Been Taken Away By Fraudsters By Tricking Company's Staff appeared first on TechStory.
Now Doordarshan Enters Into The World Of Smartphone; Will Offer DD Channels Without Internet
Posted: 08 Apr 2016 04:47 AM PDT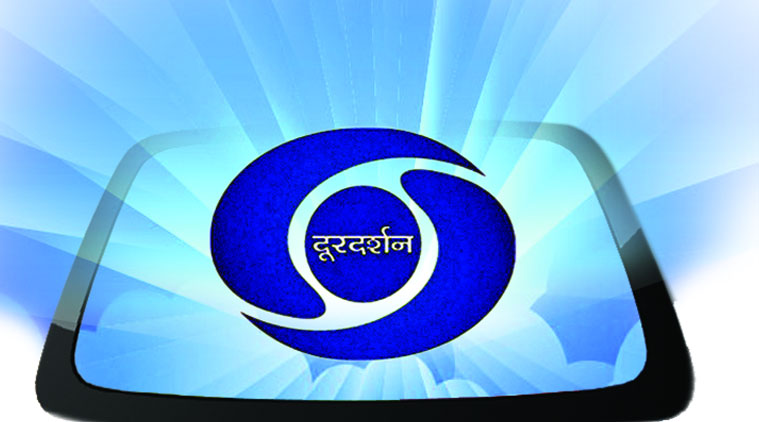 8 April, 2016, New Delhi: India's first television channel has entered into the world of smartphones. Public broadcasted has unleashed its free offline service which will enable the users to access DD channels even without internet.
DD revealed the information in statement and stated that the Digital Terrestrial Television services of Doordarshan is available since February 25 in 16 cities including the four metros. The services are available in Delhi, Mumbai, Chennai, Guwahati, Patna, Ranchi, Cuttack, Lucknow, Jalandhar, Raipur, Indore, Aurangabad, Bhopal, Bangalore, and Ahmedabad.
India's smartphone market is booming right now and it has almost crossed 220 million users mark. This makes India the second largest smartphone market in the world, as per the report by Counterpoint Research. DD's move can really take its competitors for a big roller coaster ride as the national broadcaster has a wide reach compared to others. Indian digital entertainment segment is already being crowded by companies such as Spuul, Hotstar, YuppTV and with the bigger giants like Netflix also hopped in to explore the segment, DD's offline card could prove to be a game changer.
The broadcaster further stated that Prasar Bharati has created 20 free-to-air channels that can be accessed by users even without internet. DD believes that most of the companies of this segment are offering their service in online mode so, being a national broadcaster; it initiated its step to render similar services in an offline mode as most of the users in India still don't have internet facility.  In order to avail DD's service, user need to download the app called Tv-On-Go  from Google Play.
Also Read-
Next Orbit Ventures invests 115 crores in Infibeam's IPO
Petoo Acquires $1 Million Funding From Axilor Ventures And Others
The post Now Doordarshan Enters Into The World Of Smartphone; Will Offer DD Channels Without Internet appeared first on TechStory.
Next Orbit Ventures invests 115 crores in Infibeam's IPO
Posted: 08 Apr 2016 02:33 AM PDT
8 April, 2016, Mumbai: The Rs 450-crore Initial Public Offer (IPO) of Infibeam Incorporation has received 115 crore investment from Next Orbit Ventures, a Mumbai based venture capital firm. With the investment, the VC firm owns around 5 per cent of the e-commerce company. The amount has been invested from the first US $140 million (Rs. 700 crore) fund of the venture capital firm.
Showcasing confidence on the minority stake picked by the company, Ajay Jalan, Founder and Managing Partner of Next orbit Ventures said, "When other online-retail companies in the market are making losses, we are very confident about our investment on a company which is ready to IPO and will be making profits in next 6 months."
Infibeam Incorporation, the first e-commerce company to raise capital through an IPO, had set Rs 360-432 per share price band for the IPO. The proceeds of the IPO will be utilised for expansion of business, which includes setting up a cloud data center, setting up 75 additional logistics centres, purchase of software and purchase of property for shifting of the registered and corporate offices of the company.
Also Read-
Infibeam's IPO Gets Fully Subscribed After Few Hiccups
Infibeam Stock Gains Momentum; Surprises The Market Experts
Petoo Acquires $1 Million Funding From Axilor Ventures And Others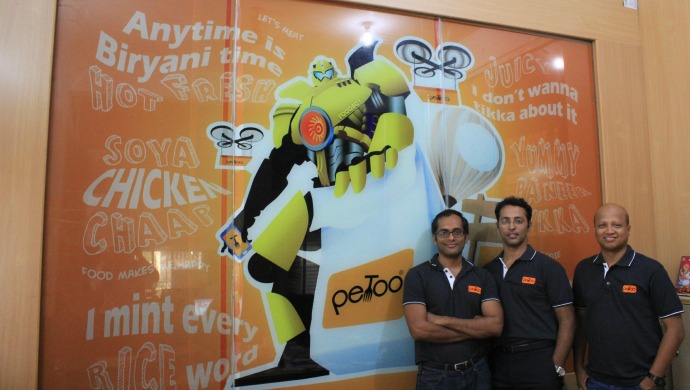 8 April, 2016, Bangalore: In its recent round of funding, Bangalore based foodtech startup Petoo has acquired US $1 million funding from Axilor Ventures and some HNIs. The firm was floated in the market in March 2015 by Kumar Setu and Ritesh Dwivedi. It deals in providing its customers mouth-watering Indian delicacies in neatly packed boxes.
Commenting on the investment, Ganapathy Venugopal, Co-Founder & CEO, Axilor Ventures said, "Petoo has one of the most experienced teams in the food delivery space in the country. We liked the integrated model, the team's focus and the strong analytical approach they bring to business."
The startup plans to utilise the raised amount in enhancing its business and backing its food research. As per the company's plans, in next few months, it will be spreading its wings to other places in Bangalore and will also be entering into the markets of Chennai and Hyderabad.
Elaborating further on the investment round, Kumar Setu, stated, "It doesn't only give us more financial bandwidth but it's also a vote of confidence by veterans like Chris and Shibu Lal themselves regarding our lean business model and deep understanding of this business."
Image-e27.co
Also Read-
Tesla Model 3 Zooms The Market; Orders Hit The $3 Billion Mark
Verizon And Google Are Planning To Bid For Yahoo's Web Business
Verizon And Google Are Planning To Bid For Yahoo's Web Business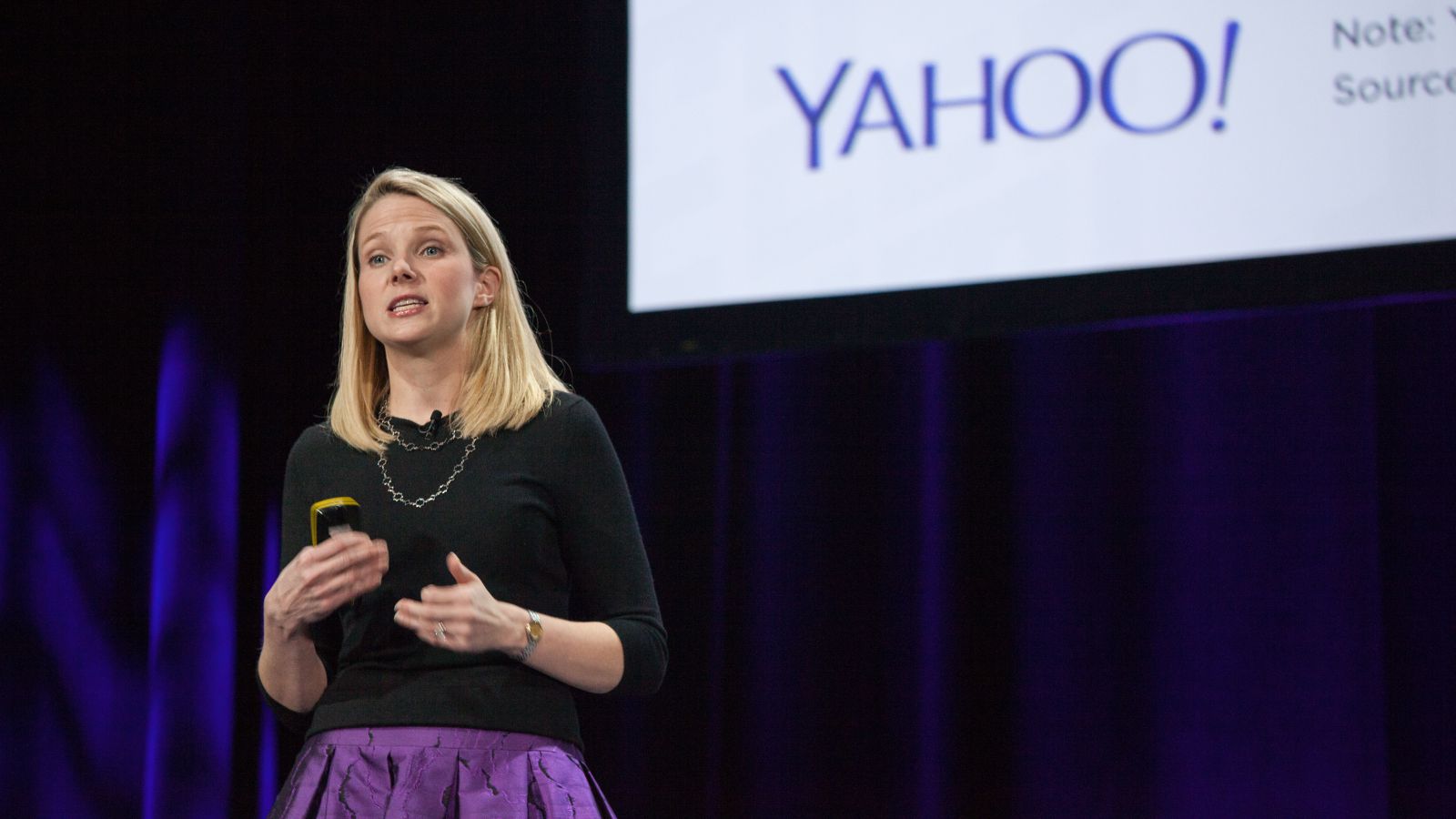 8 April, 2016, USA: According to Bloomberg's report, US telecoms firm Verizon is reportedly planning to make a first-round bid for Yahoo's web business next week. It will be joined by Google which is also planning to bid for Yahoo's core business.
The news hit the media circle right after one hour when it was reported that the company has been circulating its financial documents to prospective buyers. A report of Re/Code stated that the documents showed the "financial situation at the Silicon Valley internet giant is becoming increasingly dire".
According to the report, Verizon plans to replace Yahoo's embattled CEO, Marissa Mayer, with the AOL CEO, Tim Armstrong, and Marni Walden, Verizon's executive vice-president. Should Mayer be ousted in a sale she could land $110m in severance.
This adds more pain to Mayer's agony as already she has been criticised a lot for her failure in pumping a healthy business for Yahoo. It is been four years now since she took the charge of Yahoo's CEO and she has failed to deliver her best for the company, with the company's stock price declining 20 per cent in her tenure. Last month, Yahoo shareholder Starboard Value said it was fed up with Yahoo's leadership and called for the board to be completely replaced.
Also Read-
Microsoft Shows Interest In Taking Over Yahoo
Yahoo Crashes Against The Investors' Pressure; Moves For Possible Sale
The post Verizon And Google Are Planning To Bid For Yahoo's Web Business appeared first on TechStory.
Tesla Model 3 Zooms The Market; Orders Hit The $3 Billion Mark
Posted: 07 Apr 2016 11:05 PM PDT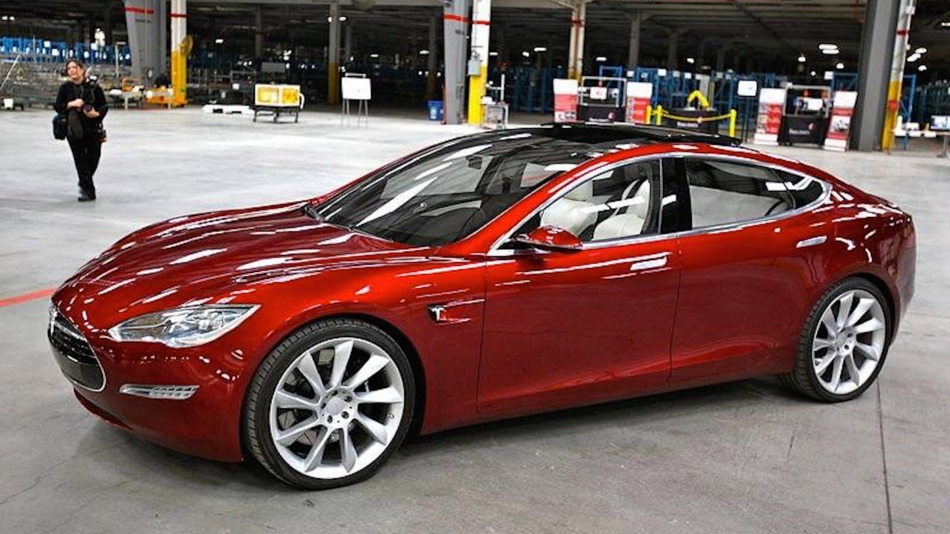 8 April, 2016, USA: Tesla's Model 3 has been riding high over the world as its orders has hit the US $3 billion mark in just one week. Elon Musk when took the covers off from his company's new product last week, never even dreamed off such high numbers.
That reservation figure totals to $14 billion (theoretical dollars) in sales, or 325,000 cars, with one big caveat: With only $1,000 down, some — perhaps many — of these orders will inevitably be adjusted or cancelled over the next few years. In any event, that's US $325 million paid in pre-orders to date for a car that basically doesn't exist yet, reports Venture Beat.
Musk unveiled the figures on twitter and tweeted-
Over 325k cars or ~$14B in preorders in first week. Only 5% ordered max of two, suggesting low levels of speculation.

— Elon Musk (@elonmusk) April 7, 2016
According to Green Car Reports' John Voelcker on Monday, "Not all of those reservations will convert to actual orders, of course. But even if only half of them do, 150,000 Model 3s would amount to more plug-in electric cars than General Motors, Toyota, Ford, BMW, or VW Group has sold in more than five years. Only Nissan has sold more (slightly over 200,000 as of last month)."
The robust demand for the Model 3 as well as Tesla's Model X SUV and Model S sedan, which owes its ubiquity to Hollywood early adopters like Stephen Spielberg and Jon Favreau, a close friend of Musk  is indicative of the fierce brand loyalty Musk has conjured around Tesla.
Image-zero-divide.net
Also Read-
Facebook Silently Introduces Hyperlocal Services In India
Karamba Security Raises $2.5M Seed For Car-Safety
Facebook Silently Introduces Hyperlocal Services In India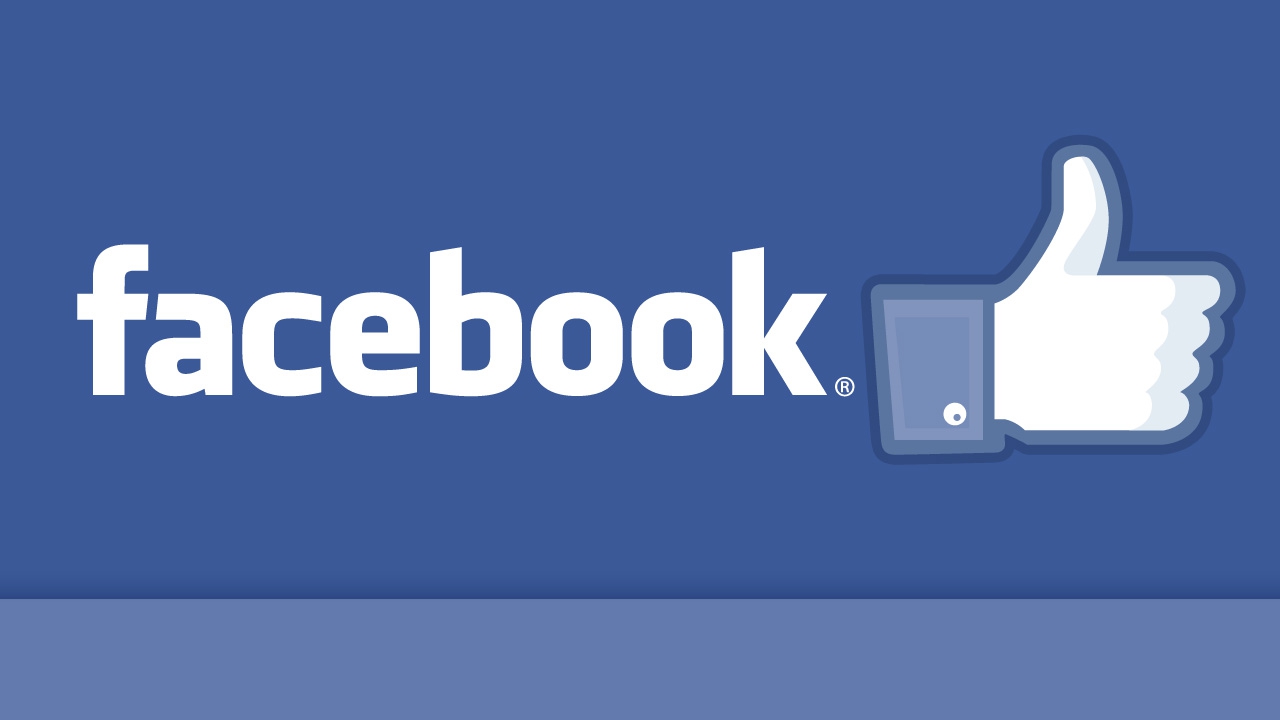 8 April, 2016, Bangalore: Facebook, social media giant has very silently introduced its local services site in India. The site will help the customers check the best rated service provider in their area. This move is considered as a biggest threat to competitors like  UrbanClap, QuikrServices, Housejoy etc. who are neither as big as Facebook nor they have a user base like it.
Users can opt for services such as plumbing, spa, event manager etc. by logging on to facebook.com/services. According to the data from Tracxn, There are over 530 local services companies and 132 home services companies that have cumulatively raised over $180 million in funding.
In December, Wall Street Journal reported that Facebook had launched a services platform in the US, going up against service providers such as Yelp, Angie's List, Amazon, Alphabet and LinkedIn. However, when contacted by media, Facebook didn't reveal any details about its latest introduction in India. Apart from providing simple browsing option to its customer, Facebook latest introduction also provides ratings to the service provider and hence, it enables the customer to crack a perfect deal. Currently, it provides more than 80 services such as plumbers, event planners, pet groomers, spas, painters, and financial services, among others, under 10 broad categories.
"I filled in the details under the category of plumbers, created a page through a personal account. It (Facebook) asked only to upload pictures and contacts relating to the business," Mohammed Muzzamil, a hardware store owner in Bengaluru, said. He also informed that the entire process was free and he didn't spend a penny for it.
Also Read-
Master Of Google 'Ranking Algorithm' Amit Singhal Joins The Board of GOQii
Facebook Pushes Businesses To Messenger With New Tools For Pages
Master Of Google 'Ranking Algorithm' Amit Singhal Joins The Board of GOQii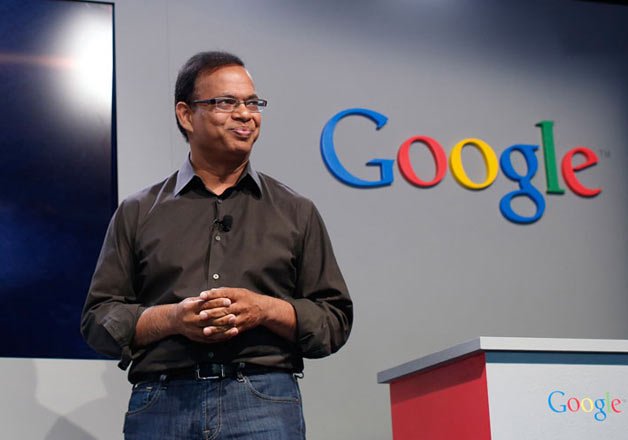 8 April, 2016, New Delhi: After rendering his services to Google, Amit Singhal, master of Google 'ranking algorithm' has given his node to join the board of GOQii. After serving the tech giant Google for 15 years, Singhal retired in February this year.
While speaking to ET, Singhal revealed that he had also invested in the Vishal Gondal-founded firm as an angel investor in 2014. Being the master head of Google's ranking algorithm, he expected to use his experience and expertise in building artificial intelligence and machine learning of GOQii.
Jhansi-born Singhal added that he hopes to bring a lot of learning from his past work at Google which included deploying artificial intelligence and machine learning to make search better and faster, reports ET.
Elaborating on the idea, he said, "The idea that is most intriguing about GOQii is having a human being working with artificial intelligence to motivate the user. It is not just some bit of learning but there will be a lot of artificial intelligence going in the background. The interface to these things has not evolved to a point where a human being is fully comfortable with it, especially in an area like health and wellness so a lot of science has to be worked upon. The world needs good health and it needs to be motivated about it."
Image-www.iunus.com
Also Read-
Google Is Making A Product On The Similar Lines Of Amazon Echo
Facebook Pushes Businesses To Messenger With New Tools For Pages