Flipkart's Manish Maheshwari As CEO Of Web18
Manish Maheshwari, who was vice-president and head seller ecosystem at Flipkart, has resigned to join Web18, internet and mobile arm of Network18 as its chief executive Officer.
Yet another senior executive at Bengaluru-based e-commerce company Flipkart has resigned. This comes a little over a month after Mukesh Bansal, who was head of its commerce and advertising business, and Ankit Nagori, chief business officer, put in their papers.
Adil Zainulbhai, Chairman, Network18 Group, said, "Manish brings with him a good mix of Silicon Valley tech product culture and an understanding of ground realities of India. Both these qualities will be crucial as we take Network18 to the next level of digital transformation. He has a proven track record of taking up projects and achieving a scale of tens of millions, building cross-functional teams that deliver in large setting with an unflinching focus on customer experience."
Under the new mandate, Manish will lead Network18's digital and e-commerce assets. These include digital portals such as moneycontrol.com, ibnlive.com, in.com, firstpost.com and various other ideas that have been seeded in the network to help it grow as a leader in digital space.
Network18 has been in an expansion mode with specific focus on digital content. The company has been aggressively hiring senior employees to strengthen its technology, product, sales and business development teams. As the CEO of Web18, Manish's immediate priorities will be to drive content, monetisation, new business, inorganic growth, and product portfolio management.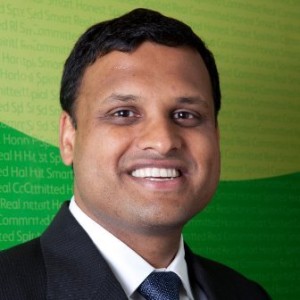 The 39-year-old new CEO of Web18 told Business Standard that the move is purely professional. "It is a professional move. I had a great stint at Flipkart and was able to build a good seller ecosystem among other things," he said.
Maheshwari relocated from California to India in 2011 when txtWeb, which he co-founded while in the Bay Area, started taking off in hundreds of tier 2 and tier 3 towns across India. A Wharton MBA graduate, he previously worked at the New York office of McKinsey, where he advised Fortune 500 companies on new market entry and growth strategy in technology, e-commerce and consumer spaces.
In the early part of his career, he worked at Procter & Gamble (P&G) in India, starting his career in Mumbai and then taking on Asia-Pacific roles in the Philippines, China and Singapore.
Source : Business Standard
Time Warner's Turner Leads Mashable's $15 Million Funding Round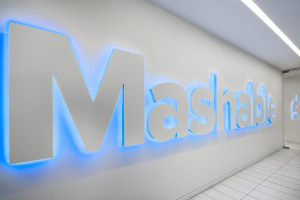 31 March 2016, USA :
Time Warner Inc.'s Turner division led a $15 million funding round for the news website Mashable, marking the latest investment by a traditional TV network in a digital media company.
Turner's TBS and TNT channels and Mashable will co-develop and distribute video content, and the two companies will work together on new technology and advertising opportunities, according to a statement Thursday. In addition, Kevin Reilly, chief creative officer for Turner Entertainment and president of TBS and TNT, will join Mashable's board.
Turner and other media companies are looking to digital publishers to reach younger audiences that may not subscribe to cable or satellite TV. The network will gain access to Mashable's Velocity platform, which uses data to predict when Web content will go viral on social media.
Mashable will use the latest funding round to expand its video offerings, including on traditional TV, and enhance its advertising capabilities, according to the statement.
Earlier this month, Mashable said it will make four short-form Web series with NBCUniversal's Bravo, agreeing to work with a traditional TV network on a slate of shows for the first time.
Mashable, founded in 2005 by Pete Cashmore, created an in-house video unit last year to produce series for its website, social networks and a growing list of companies interested in the short-form video medium. As advertisers spend more on online video, digital media companies like Mashable, BuzzFeed and Vox Media are investing in video production to attract funding and potentially lead to work in traditional television, with its massive reach and lucrative advertising.
Other media companies such as Comcast Corp.'s NBCUniversal have partnered with digital publishers to reach younger audiences. NBCUniversal invested $200 million in Vox Media and BuzzFeed last year.
Mashable's latest funding round also came from Time Warner Investments, Updata Partners, David Jones and Mike Lazerow, and R&R Venture Partners.
Image : Mashable
$30M snatched by Airware to sell complete drones to the Fortune 500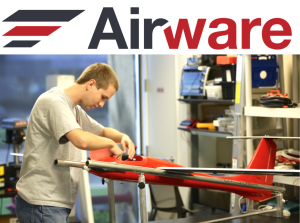 31 March 2016, USA :
Airware used to sell drone operating systems. Now it's swiveling to sell the whole flying kit and caboodle: drone hardware, the software to control them, and the cloud where their data goes. It discovered that big enterprise companies didn't know how to piece together drone systems themselves, so they were slow to adapting to the tech that could save them money and keep employees out of harm's way.
But to sell complete drone solutions to the Fortune 500, Airware needed sales firepower. So it's fueling this new business with $30 million in Series C funding and the addition of 20-year Cisco CEO John Chambers to its board. The round was led by Next World Capital, which specializes in helping startups expand to Europe, which is Airware's next destination.
"Packing up a drone and kicking it over the fence isn't enough for these large enterprises", Airware CEO Jonathan Downey. They didn't know exactly what to use them for, what software or hardware customizations they needed, and where to get all these pieces of the puzzle. "We've heard enterprises asking for a complete solution from a single provider, and we're able to offer that solution."
The first of Airware's new enterprise customers is insurance giant State Farm. It'll be using Airware's full-stack drones to replace roof insurance claim adjusters — a tough and dangerous job that often requires employees to climb ladders or use ropes and harnesses to assess damage to houses.
Now, Airware's drones will be able to do a quick fly-by while running customized software for roof analysis. The drones can collect much more accurate data and footage than precariously perched humans with binoculars, handheld cameras, and pads of paper ever could. State Farm can use the data now to adjust particular claims and discover trends to make its business more efficient later. It's also planning to employe drones for residential insurance and catastrophe response.

The $30 million C adds to over $40 million in existing funds to make Airware one of the most well capitalized drone companies behind Chinese manufacturer DJI with its $105 million. Joining in the round are previous investors Andreessen Horowitz and Kleiner Perkins Caufield & Byers, plus Chambers.
The extra cash will also help Airware move fast when more regulatory barriers are broken down later this summer. It's already allowed to run drones for these kinds of insurance inspections, and it helps clients comply with no-fly zones and other policies. But the government is expected to begin allowing unlicensed pilots to operate small aerial vehicles for work, which might let even more companies get off the ground.
Source & Image : Techcrunch.com
Asana Raises $50mn; Zuckerberg Amongst The List Of Investors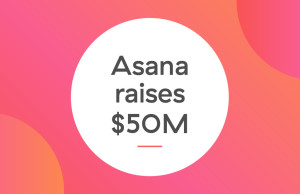 31 March 2016 :
Asana has raised another $50 million in backing that more than doubles its last declared valuation, according to its two co-founders. Asana is a web and mobile application designed to help teams track their work. It was founded in 2008 by Facebook co-founder Dustin Moskovitz and ex-engineer Justin Rosenstein, who both worked on improving the productivity of employees at Facebook.
Asana today has 13,000 paying businesses as customers, up from 10,000 in September, and over 140,000 businesses using the product overall adding some 10,000 every month. The company has both free and premium tiers, with the latter charged at $8.33 per member per month for groups above 15, and for more features.
Moskovitz and Rosenstein say that for the past four years, annual recurring revenue has been "more than doubling", and that the company is on track to profitability in the next few years. "This fundraising is the fuel we need to get to the next stage, and to accelerate the fulfillment of our mission," the founders note.
In addition to Altman (who said he has wanted to invest in the company "for a long time") this round includes a long list of other very high-profile backers — a testament both to the founders' own pedigrees but also Asana's place as one of the more respected and used startups in the productivity/enterprise apps space.
The list of investors is as follows, Palantir co-founder Joe Lonsdale's venture capital 8VC, Facebook CEO Mark Zuckerberg and his wife Priscilla Chan, Zappos CEO Tony Hsieh (via VTF Capital), Groupon co-founder Andrew Mason, Elevation Partners founder Roger McNamee, and Quora CEO Adam D'Angelo.
The new money brings Asana's total backing to $88 million. It boosts the company's valuation to $600 million on "clean terms," Moskovitz touted. The most recent stated figure was $280 million post-valuation following Asana's $28 million Series B round, which was back in summer 2012, he added.
The product was born out of our own need to coordinate better: even when we worked at great companies like Google and Facebook, there were constant challenges keeping everyone on the same page, and a huge amount of time spenton work about work," wrote Moskovitz and Rosenstein in a blog post about the funding.
Altman's motivation was clearcut, boiling down to the product and the team. "I spend a lot of time talking to people who work at startups, and most employees feel like they don't have a good sense of what specifically the company needs to get done and how all the tasks are going," he wrote about the investment. "Better work tracking leads to better collaboration and better decision-making."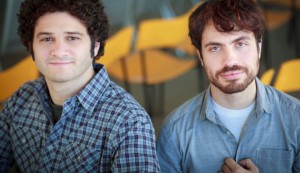 The same, apparently, could also be said about larger, established companies. Since September 2015 when it introduced a massive redesign for its software, Asana has added close to 3,000 paying customers for a current total of 13,000. One example is the city of Providence, R.I., which has banished internal email in favor of the Asana service to organize tasks and meeting agendas. "I don't know how any large organization functions without this," said Mayor Jorge Elorza. "There is no way matters can slip through the cracks," he added. Approximately 300 people in the Providence administration use the software, which costs it about $5,000 annually, Elorza said.
The new funds will go toward scaling Asana's application and customer support organization so that the software can be used more easily across entire organizations, not just specific divisions, noted Rosenstein. Retailer Zappos, as just one example, uses Asana across its entire organization. The company has signed several other deals supporting more 1,000 seats, Moskovitz said.
Image :  Asana